equipment RENTALS
No Skis? No Board?
Not a problem! We've got you covered with Sipapu ski rentals and more!
Quick, fun winter getaways are easy and affordable at Sipapu Ski and Summer Resort. With ample Sipapu ski rentals, boards and ski bikes, our onsite ski rental shop has everything you need to hit the slopes fast. All guests entering the rental shop to pick up gear are required to have their purchase completed and confirmation email pulled up. Skip the ticket windows and simply purchase online ahead of time! No need to haul equipment from your car to the slopes or back at the end of your day. Plus new for 2022, we offer overnight heated equipment storage.
Alpine Skis
Boots & Poles
Snowboards
Ski Bikes
Sipapu equipment rentals are booked exclusively online prior to your arrival.
To expedite your wait time at the rental shop, measure everyone's feet to know exact shoe sizes when ordering online. Equipment is due back by 4:30pm. A $10 late fee applies.
PLEASE NOTE: If you rent equipment for multiple days, keep your equipment until your last day — no need to turn it in each day.
Pro-tip: Know your child's shoe size to help expedite the boot fitting process. Click here for kids' shoe sizing help.
Snowboard & Boots starting at $35
Sipapu Ski Rentals Hours & Pricing
During ski season, Sipapu Ski and Summer Resort's rental shop is open daily from 8 am until 4:30 pm.
Rentals for the following day may be picked up between 2-3:30 pm the previous day. All next day rentals are cut off at 3:30 pm to allow staff to process equipment returns.
All multiple-day rentals are returned on the last day.
Like Sipapu's lift tickets, all ski and snow equipment rental pricing is dynamic and shifts with demand. Peak day prices may be higher, and availability may be subject to change.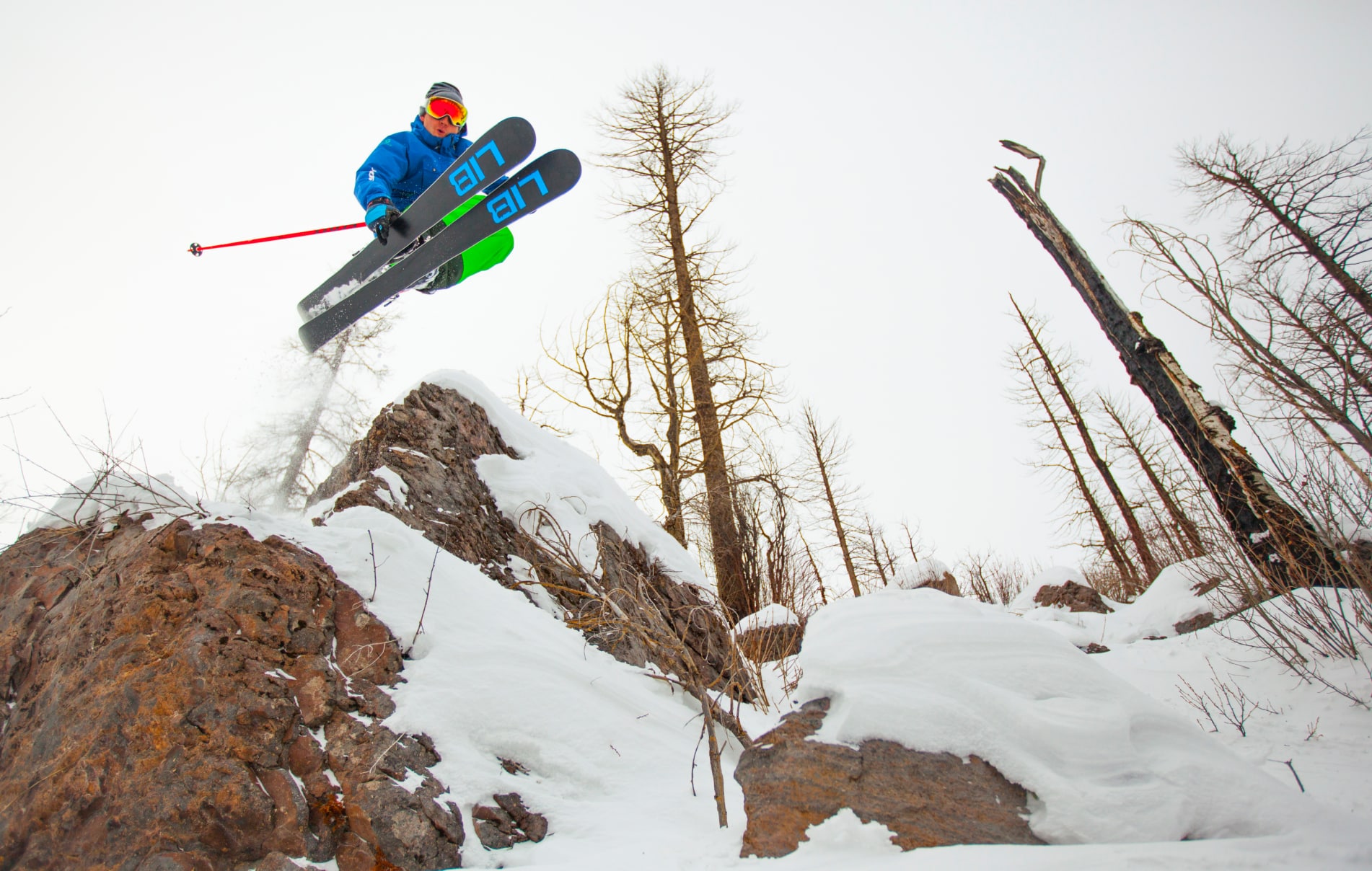 Sipapu Ski Season Rental Pricing
| | |
| --- | --- |
| Sport Skis, Boots & Poles | Starting at $38 |
| Snowboard & Boots | Starting at $38 |
| Ski Poles only | $5 |
| Ski Bike | Starting at $38 per Full Day |
| Helmet | $12 |
| Snowboard only | $31 |
| Snowboard Boots only | $14 |
*Sipapu ski rentals and equipment pricing is dynamic and subject to change at peak times. On Midweek Money and Sipapu Bonus Bucks Dates, equipment rentals are $25
HELPFUL TIP
Know What to Expect Prior to Arrival
Watch the video for instructions to book rentals and lessons without a lift ticket.
At the time of booking, you will need to provide the name, birth date, height, weight, and skier type of each member of your party.
What to expect once you arrive
Step 1
Once on the mountain, grab your reloadable Sipapu card and activate your rental purchase. If you already have a card you will still need to activate your purchase on your confirmation email for rentals. Pressing "Activate Now" on your ski day will activate all of your purchases including lift tickets and/or rentals.
Step 2
Get in line on the west side of the lodge (parking lot near the handicapped spaces).
Step 3
A rental boot technician will invite you into the Sipapu rental shop to be fitted for ski boots, poles and helmets.
Step 4
Proceed to the equipment station to be fitted for rental skis, snowboards or a ski bike.
Step 5
Boots may be put on inside, per applicable federal and state COVID guidelines. Lockers are available on the south side of the building for $0.50 per use.
Step 6
Upon returning, plan to remove your boots outside and return all of your equipment at the same time to the rental shop door on the south side of the main lodge (river side) to avoid additional charges.
Step 7
To avoid having to repeat the rental process each day, we encourage you to rent gear for the entire length of your stay at Sipapu Ski and Summer Resort.