Scheduled Opening Day 11/17
Family Friendly Family fun
since 1952
Families love to get away, play and stay in New Mexico at Sipapu Ski and Summer Resort. You will too!

Sipapu is New Mexico's fastest growing resort with riverside cabins and rooms and patio dining between Taos and Santa Fe.

Sipapu in the summer is an alpine getaway, with an award winning disc golf course, riverside dining, hiking, fishing, and plenty of adventure nearby.

We're all about being family-friendly and you'll love our small resort experience. Plus, get the best deals in the Rockies!
Enjoy the River
Cafe Open
Enjoy a famous Sipa-Burger with mouthwatering cheese and green chile as you enjoy the Rio Pueblo on our riverside patio.
Get More Fun at Sipapu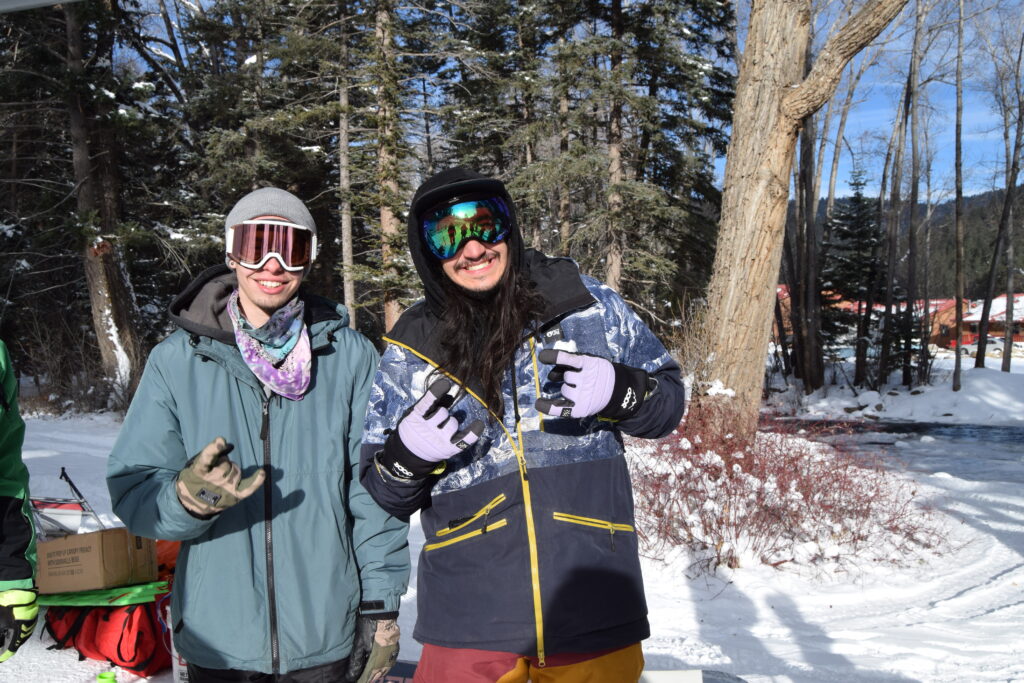 Get Lift Tickets
Let's Go Winter
Linger Longer
Stay Three Nights, Get $25 Credit
Cafe Open
Enjoy a meal on the patio
Specials
Midweek Money & Sipapu Bonus Bucks
Special thanks to our Sipapu Resort Partners